Your ADAC towing service and transportation partner in Berlin
Your ADAC towing service and transportation partner in Berlin
Mehr als ein Abschlepp­dienst. Über 30 Jahre Erfah­rung in der Auto­mo­bil­bran­che. Seit 2005 im VBA, Verbund der Berge und Abschlepp­un­ter­neh­men, organisiert.
Our strong team includes experienced dispatchers, dependable drivers, and a competent workshop crew as well as roadside assistance and our own truck fleet supplied with the most up-to-date technology.
24 Stunden – 7 Tage die Woche – 365 Tage im Jahr — für Sie im Einsatz. Team Schnell, Ihr Mobi­li­täts­dienst­leis­ter in Berlin und Brandenburg.
Wir tragen unser Credo im Namen – mit dem Team Schnell bauen Sie auf schnellst­mög­li­che Pan­nen­hil­fe und kom­pe­ten­te Logis­tik­dienst­leis­tun­gen aus einer Hand.
Team Schnell — Experienced. Reliable. Flexible.
In all things mobility, Team Schnell is the first choice when it comes to competent service to vehicles of every kind. We transport your car, van, or even two-wheeler from A to B in a dependable and cost-effective manner. Our customers value not only our timely expertise but also our know-how when it comes to roadside assistance. Our top-trained staff and a modern transport fleet are our key to success.
Als Ihr Mobi­li­täts­dienst­leis­ter im Norden Berlins, sind wir sowohl Ihr Ansprech­part­ner für jegliche Services im Rahmen der ADAC-Part­ner­schaft, als auch Ihr zuver­läs­si­ges und kom­pe­ten­tes Unter­neh­men in puncto Fahrzeuglogistik.
Tipps & Infos — unser Blog
Nichts ist span­nen­der als die Wirk­lich­keit. Neben Tipps und Infos zur Pan­nen­hil­fe, gewähren wir hier Ein­bli­cke in unsere tägliche Arbeit, stellen Team­kol­le­gen und deren Tätig­keits­feld vor oder teilen Inter­es­san­tes rund um das Thema Mobi­li­tät. Willkommen!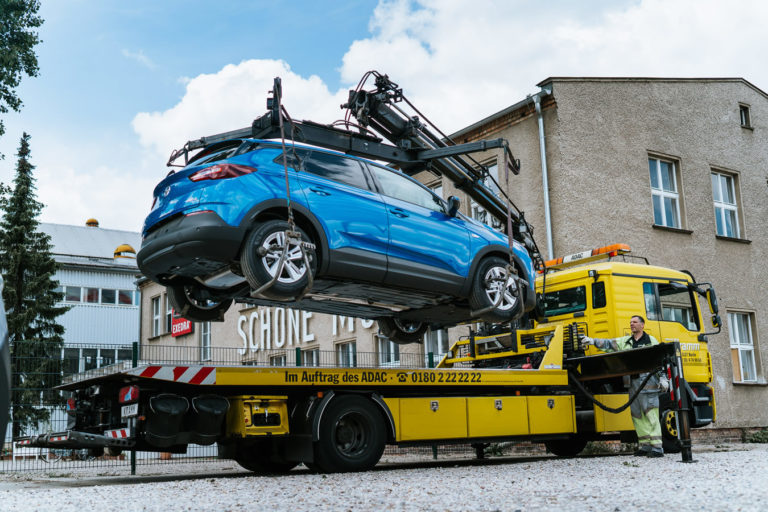 In an accident or a breakdown, the first order of business is to take precaution with your broken down vehicle. Sometimes the vehicle can't be maneuvered on...
Weiterlesen »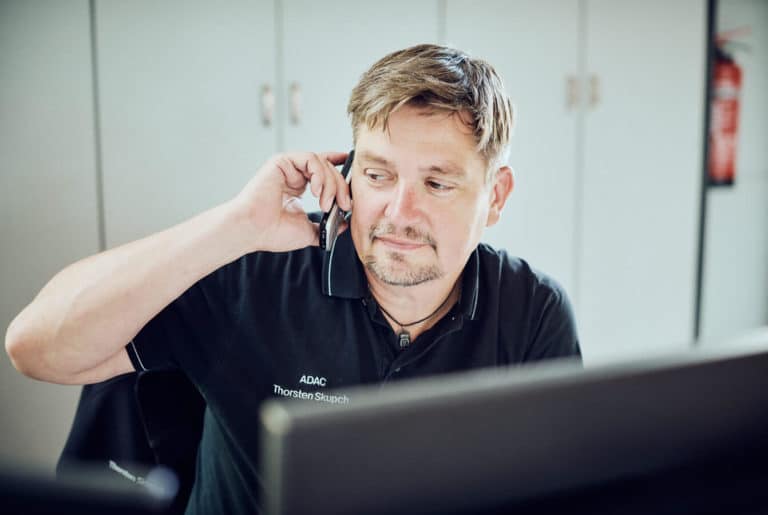 Als erstes sollten Sie unbe­dingt die Ruhe bewahren und sich einen Über­blick über die Pan­nen­si­tua­ti­on ver­schaf­fen. Je detail­lier­ter Ihre Infor­ma­tio­nen für die Zentrale, desto schneller
Weiterlesen »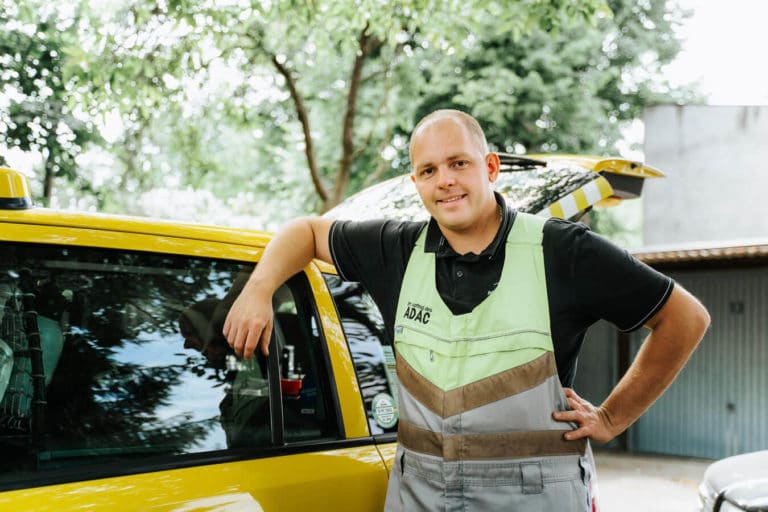 Einer von deutsch­land­weit über 1700 mobilen Gelben Engeln ist gerade mal nicht im Einsatz. Wir wollen diesen Moment nutzen, und werfen einen Blick in das
Weiterlesen »