Team Schnell — Experienced. Reliable. Flexible.
In all things mobility, Team Schnell is the first choice when it comes to competent service to vehicles of every kind. We transport your car, van, or even two-wheeler from A to B in a dependable and cost-effective manner. Our customers value not only our timely expertise but also our know-how when it comes to roadside assistance. Our top-trained staff and a modern transport fleet are our key to success.
Team Schnell — Your Transportation Service with Heart and Mind.
Having emerged from the array of car dealerships in northeast Berlin, our towing company has been based here in the automobile industry for 30 years. We are supported by a strong workshop team made up of an enthusiastic staff. This is the only way to implement, on site, quick, and competent problem solving. Our credo is to only tow when the vehicle can't be repaired. We act not only on the behalf of our customers but also in their interest.
Stay mobile with a strong partner.
Since 2005, we have worked in coordination with the German Association of the Automotive Industry (VBA), which is the association of salvage and towing companies. In the fields of roadside assistance, towing, recovery, transport of vehicles, vehicle delivery, return transport, and safeguarding, Team Schnell works as a team for the ADAC. Furthermore, we also work with various insurers as a mobility service provider. We implement our reliable collection and delivery services for both regional and national large and corporate companies as well as for private customers. Contact us, and we will gladly share our personalized offers for you according to your inquiry.
Sprechen Sie uns an, gern unterbreiten wir Ihnen ein individuelles Angebot entsprechend Ihrer Anfrage.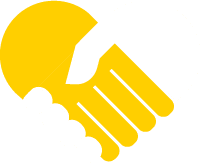 With heart and hand
for a worthwhile future.
Sustainability in practice: In recent years we have expanded our responsible approach to achieve a holistic operation of individual processes. At all times, we offer our customers insight into all fields and ensure transparency.
Our daily work, with awareness and conscience — from economical use of resources to the application of renewable energy.
Our values: Good projects can only come from good work. That's why responsibility and sustainability are important components of work in our team. We conscientiously use valuable and recyclable work materials, and our home-base is powered by green energy thanks to our in-house photovoltaic system.
Usually it's the small steps that one must take to reach a higher goal, so we focus on paperless office communication by using a variety of electronic devices, and we plan our travel routes to be as efficient as possible. Transportation has many facets - in ares of replacement or rental vehicles, we encourage the use of electric scooters, bicycles, and public transport in areas close to the city center. Charging stations dedicated to electric vehicles are already in the planning process.
"Our team, our crew is our capital. Therefore the motivation, quality, and the demands of our work are intrinsically connected to the quality of life of every single employee."
Firmly rooted in Berlin and Brandenburg, as an owner-run company, we rely on organic growth and stay true to our principles. With great determination and concrete goals, we are committed to the preservation of the environment and natural resources.